How to Love
by
Katie Cotugno
.
Balzer & Bray
. 2013. Review copy from publisher.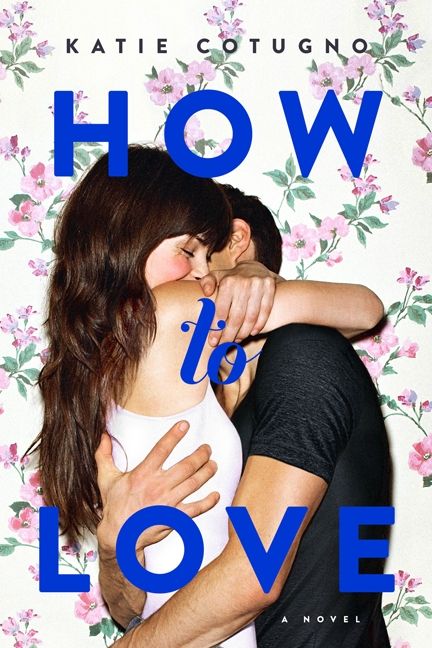 The Plot
: Three years ago, Sawyer LeGrande ran away, leaving behind family and friends. Leaving Serena Montero, his girlfriend.
His pregnant girlfriend.
Reena has put the pieces of her life back together, including making peace with her disapproving father. Instead of her dreams of college, she's raising a two year old, going to the local college, working. She has a new boyfriend, she has good friends.
And Sawyer comes back to town.
The Good
: A romance with a lot of appeal.
The story flips back and forth between Sawyer and Reena's intense, high school love three years ago and the present reality of betrayal, hurt, and attraction. So the reader gets two stories, one of first love and one of second chances.
I liked Reena because, well, she was in a tough place and she did what she had to do. When she got pregnant, and decided to have and keep the baby, she reorganized and adjusted her dreams. Though I kept thinking, if she had had more support from the families, if there was less judging and more compassion -- but there wasn't. And she's at a good place when Sawyer returns.
Sawyer, who by leaving town managed to escape the consequences Reena had to face and had to live with, is back. As I said, this is also a second chances love story, with Sawyer and Reena working through their feelings and family complications, as well as learning about who each other is now, not who they were. Not who they remember them as.
With the ages of the main characters, and the two stories at two time periods, this has appeal for both teen readers and New Adult readers.
Amazon Affiliate. If you click from here to Amazon and buy something, I receive a percentage of the purchase price.
© Elizabeth Burns of
A Chair, A Fireplace & A Tea Cozy